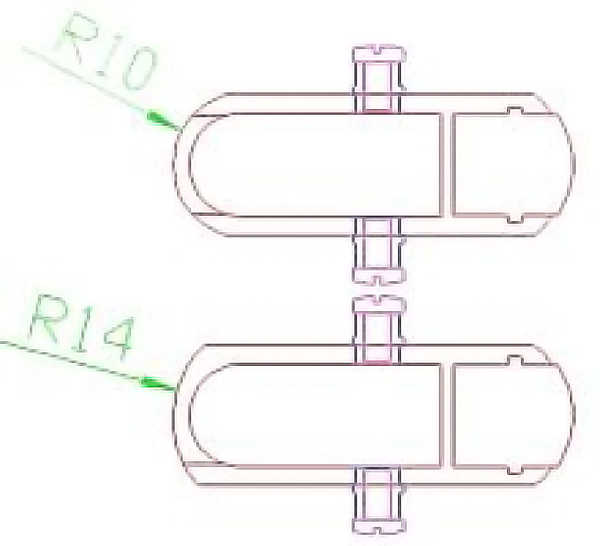 The Master´s
For erogonomic reasons, extended grips for pistols such as Colt, Les Baer etc., with a frame grip frontal radius of 10mm, make a seamless transition into the radius and this should be taken in to consideration when ordering.(Art.no.: CO10...).

Specially for the famous Les Baer 1911's we have modified the Master II series to fit perfectly to the frame. We nowarranged the front strap area to fit teh best way.

Grips for pistols with a 14mm radius, such as Springfield are flush with the front edge of the radius.(Art.no.: CO11...).

Further points to consider for 1911's
The safety? On one or on both sides? When ordering please check if your 1911 has a single or ambidextrous safety and find the corresponding grip.

Jet Funnel? The Master amd Master II cannot be mounted on 1911's with jet funnels! Check the distance between the fastening screws?

Match Grips? Does your pistol have a rounded or straight Main Spring Housing? Match grips can only be mounted on 1911's with Straight Mainspring Housings.