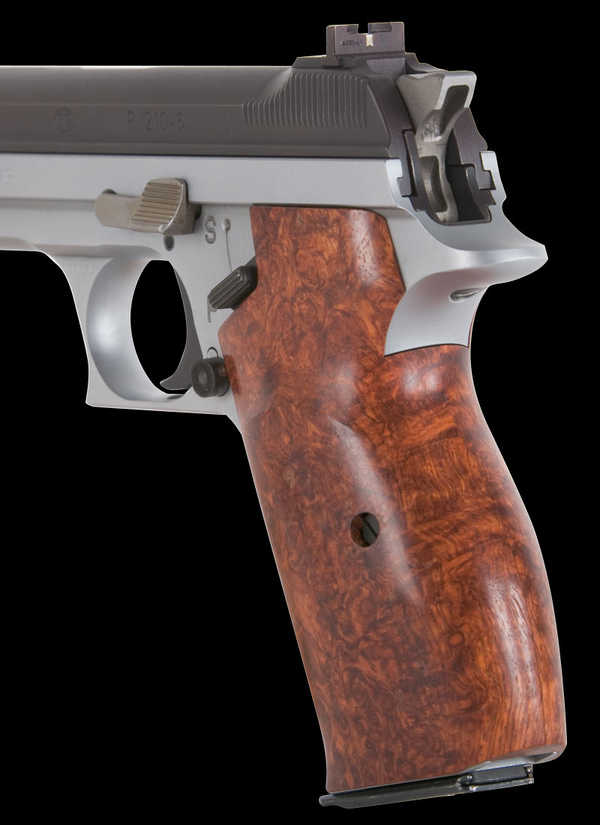 Replacement grips for pistols
made of exclusive materials
Not every pistol is regularly shot. For admirers of firearms who enjoy something
special we offer exclusive grips from our product range, with smooth polished
surfaces, in fancy walnut, Amboina, and other exotic woods as well as ivory. It
is also possible to have your grips hand engraved with oak-leaf cluster or other
motifs, according to your wishes.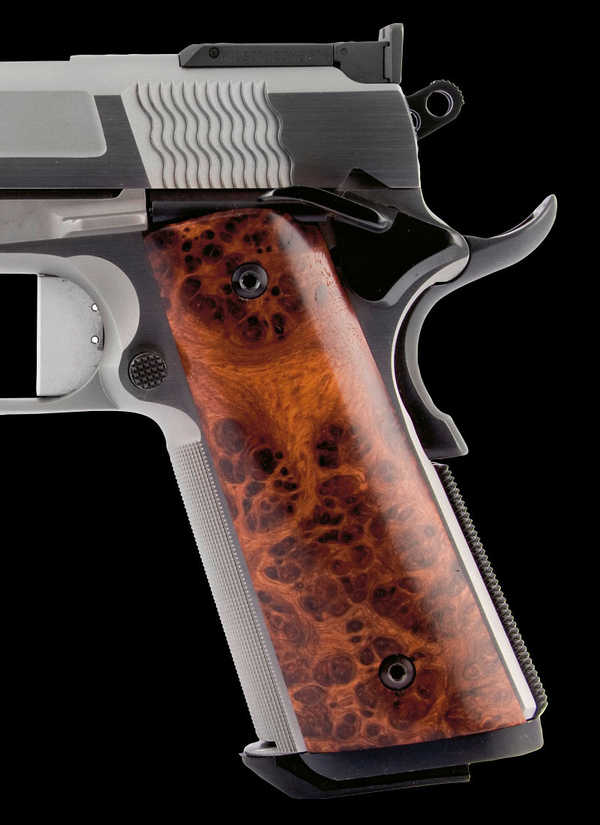 Premium woods and finishes
For those individuals who appreciate fancy or exotic woods, these grips enhance the aesthetic value as well as augmenting the ergonomics of your pistol. Symmetrically perfect, these grips are painstakingly hand polished to an ultra smooth finish.
High-quality grips of fancy grained walnut are available on request for various pistols. Grips of Ambonia and thuya or other exotic wood are available on request for limited models.
Ivory
As in the past, there are many friends of this unusually pure but in appearance humble material. We are happy to say that after lengthy correspondence with all relevant authorities we have permission to sell, with CITES authorisation, from our stock of ivory and can offer to produce ivory grips on request.
(Export to non-EU countries only with import/export authorisation. Export to the USA is not possible.)