Replacement grips
with open back
- symmetrical
- with finger grooves
- angular back
- rounded back
- compact form
With these ergonomic Nill grips the distance between the back of the frame and
the trigger is shorter. The trigger finger automatically extends further into the
trigger, making a high, double action rate of fire possible. As opposed to closed
back grips, these grips, with their reduced volume, are also well suited for shorter
hands. The symmetrical form is perfect for left-, right- and two-handed shooting
and can be used with speedloaders. Various finishes are available.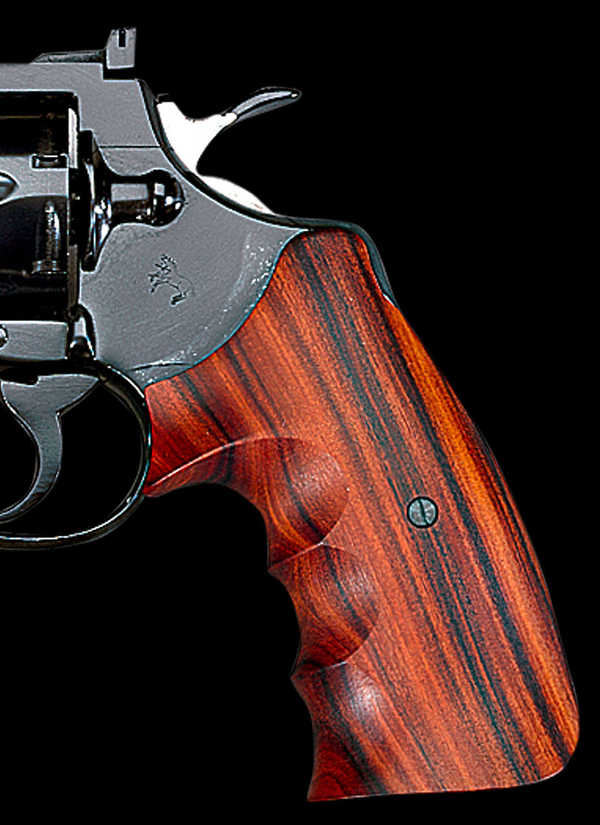 Symmetrical with finger grooves and squared backstrap (square butt)
The use of open back strap and finger grooves make this grip look very elegant on a 4-6" square butt revolver. The palm swell and additional ergonomic design makes these grips fit extremely will in your hands and work very well for shooters with small hands. Available in smooth rosewood, stippled walnut or partially finished with Rhomlas®.