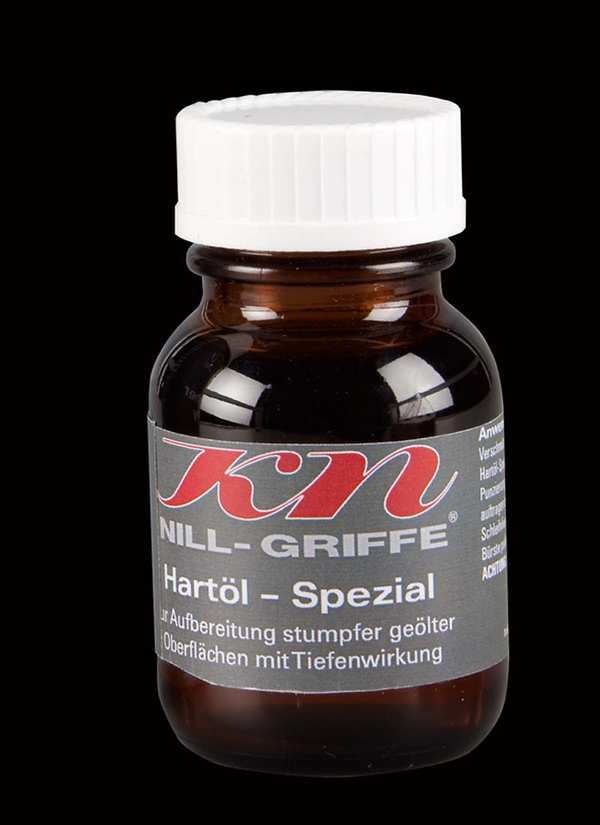 Special colorless reconditioning hard oil
(50ml / 1.7fl.oz. phial)
Special colorless reconditioning hard oil brings depth and life back to dulled oiled surfaces. Depending on its depth effect the grips will shine like new.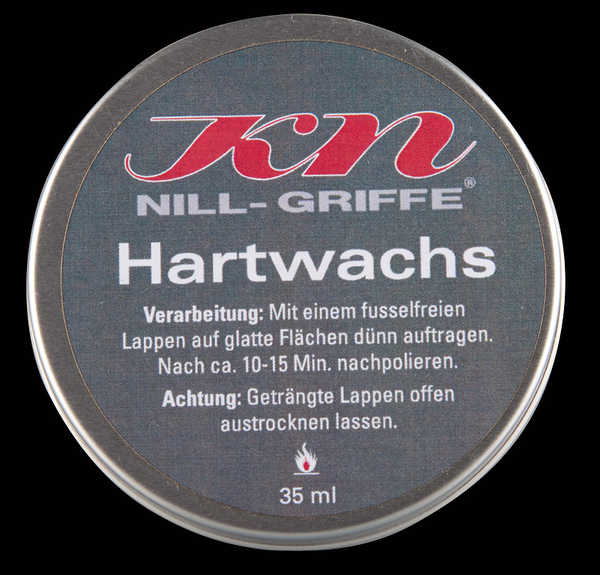 Hard wax (35ml / 1.2 fl.oz. tin)
To protect your grips for rough weather and direct wetness, we recommend Nill hard wax for the additional sealing of oiled surfaces.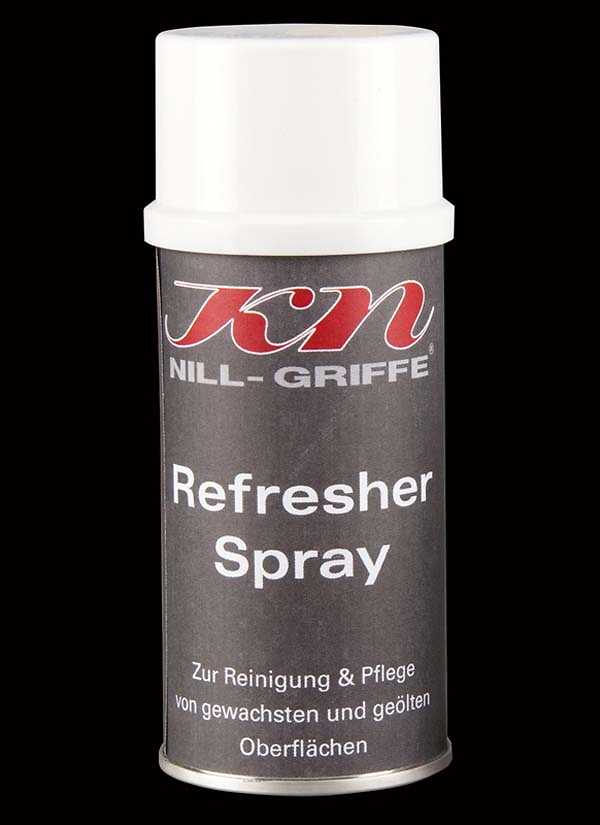 Refresher-Spray (5.1 fl.oz. Aerosol can)
The primary use of the Refresher-Spray will be for cleaning of oiled and waxed grips. Having a slight part of oil in it the spray will give the wood a basic protection.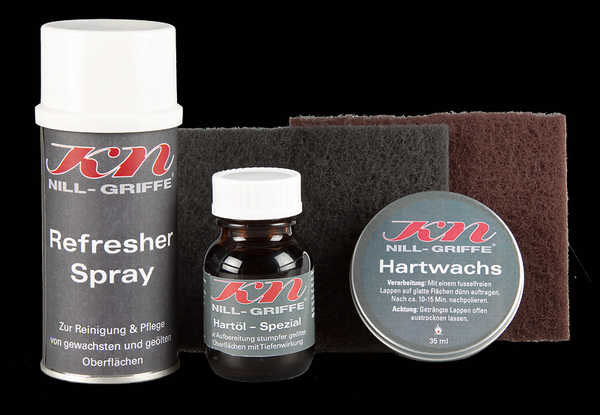 Care set hard wax finish
Our recommendation for a professional maintenance of your oiled wood the care set hard wax finish will be the best choice. Including the refresher spray, the special colorless reconditioning hard-oil and the hard wax this set will have an abrasive web and a high-quality fine cotton cloth additionally.