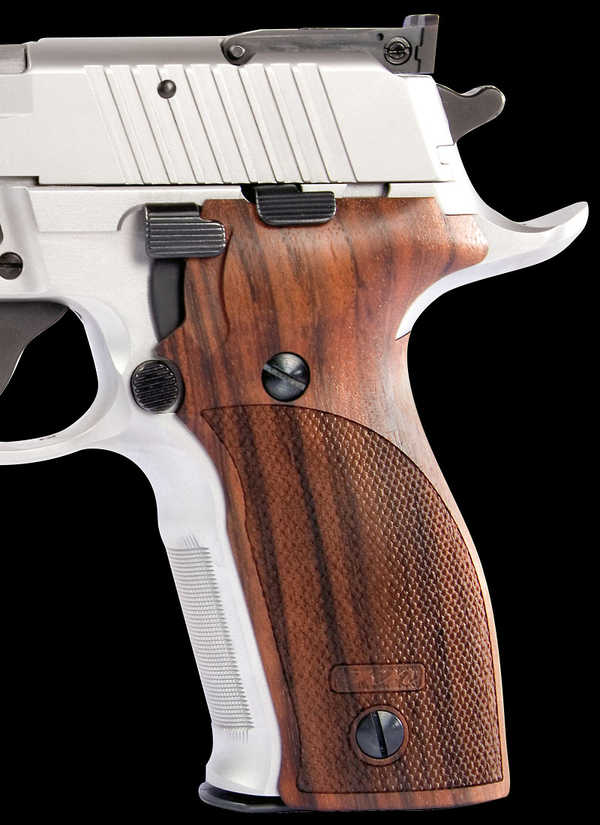 Replacement grips for pistols
symmetrical
ergonomically designed
without finger grooves
thumb rest for right-handed shooters
thumb rest for left-handed shooters
extended grips (see Special Grips)
Anatomically formed ergonomic grips enhance hand positioning, which helps provide confident control of the gun. Through the technical preparation of the inside face of the grip, the foundation is laid for an optimal external form, even with heavier calibre pistols with high-capacity magazines. Available in walnut, the grips with thumb rest are stippled. The symmetrical designs are mostly with
Rhomlas® (also in special series for important occasions). For tuned firearms with customised service components, we offer the possibility of custom modification.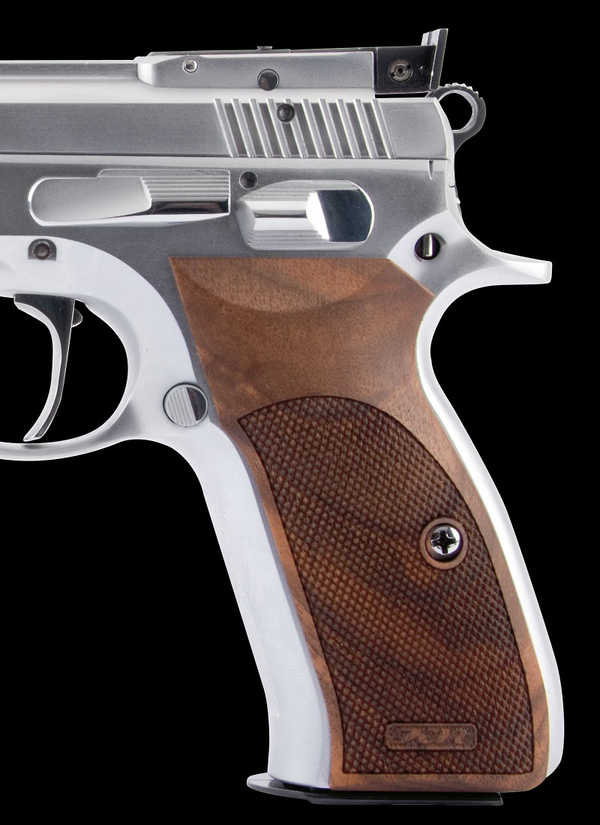 Ergonomic, symmetrical standard type model
As with all Nill grips, our service pistol grips are made with a love of detail. In this way the high expectations of our sporting, hunting and security customers are fulfilled. The grips are ergonomically formed and symmetrical, and the operating and handlingelements
are easy to reach (standard models are available in walnut).