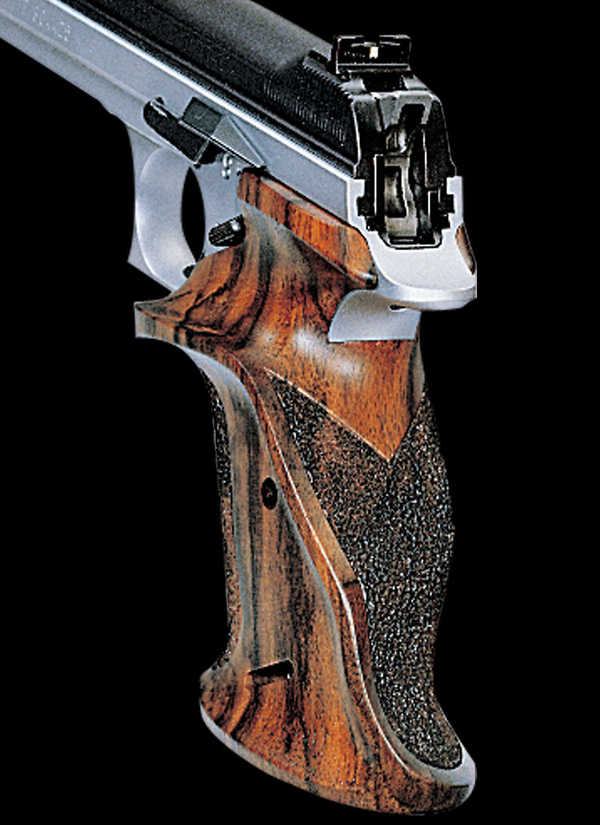 Special grips for Pistols
symmetrical
ergonomic form
extended versions
thumb rest for right-hand shooters
thumb rest for left-hand shooters
These grips are a modification from our standard range, developed for special needs and shooting disciplines. They are anatomically symmetrical, for matches where right- and left-handed shooting is obligatory or where thumb rests are not allowed. There is no reason to accept compromises in the enjoyment of your sport. Uncomfortable pressure points are a thing of the past, and improved shooting comfort will help you to improve your averages.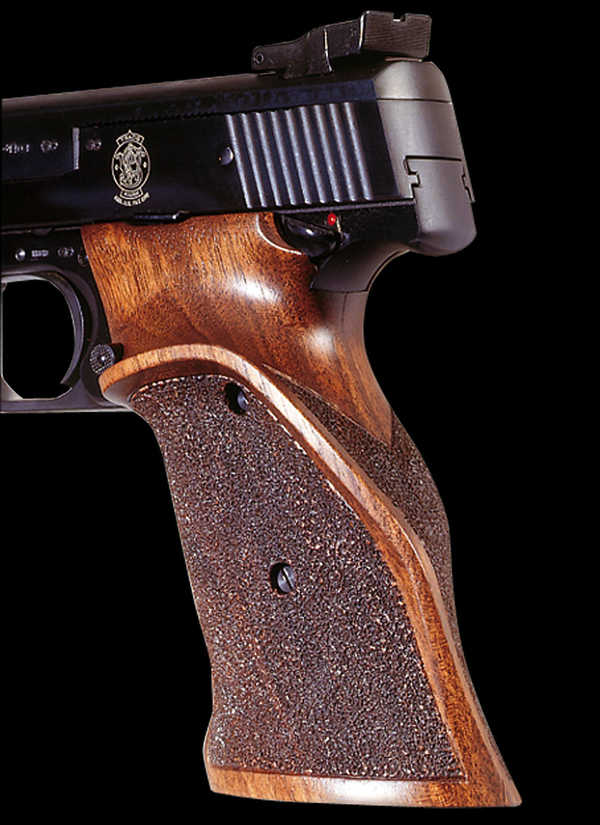 Ergonomic standard grips with thumb rest for sport pistols
The popularity of service pistol shooting continues to grow. For sport shooters who wish to use their sport pistols for matches or hunting-sport disciplines, the ergonomic moulding and thumb rest of these grips offers the best shooting comfort.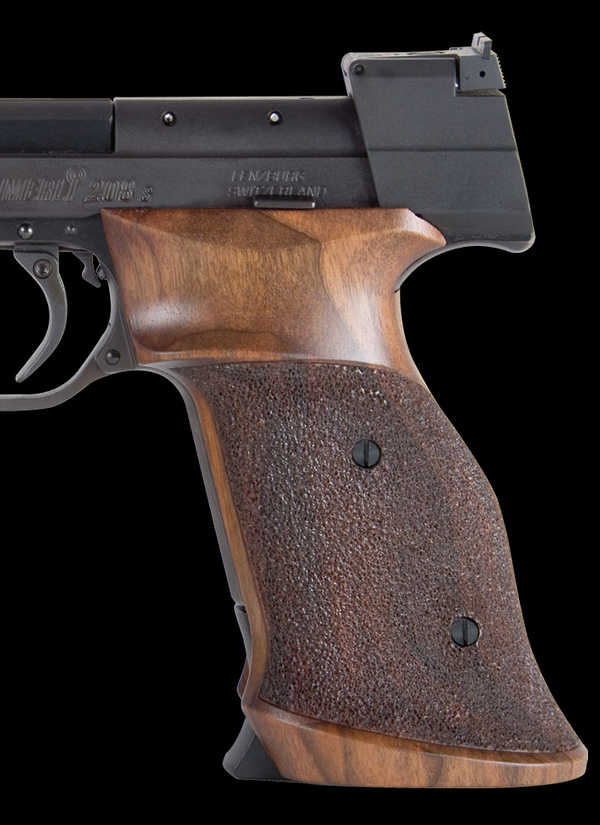 XL symmetrical standard grips
Our product range is being steadily enlarged to offer the best service and meet the demands and needs of shooters. Standard grips for generally available pistols are also available in XL for bigger hands.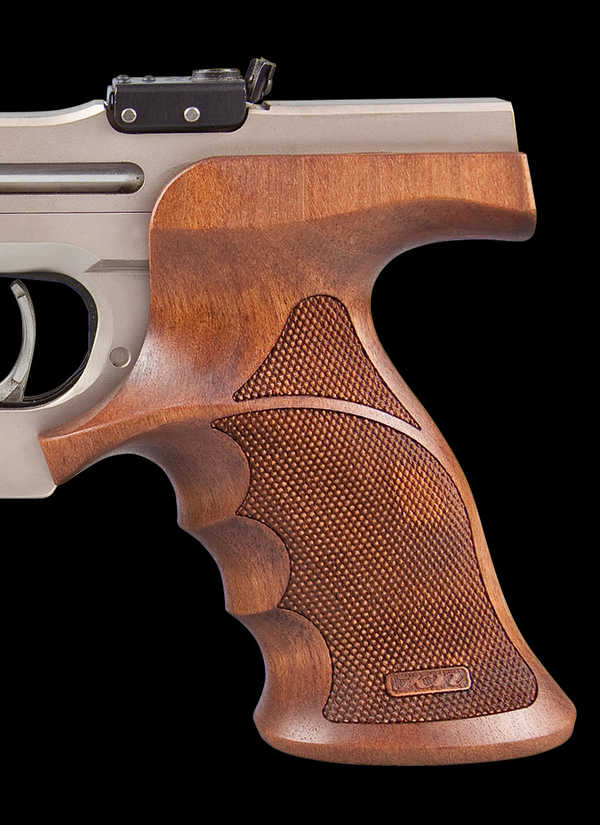 With finger grooves and a slight palm swell
With the help of these grips a competition sport pistol can easily be changed to a general purpose pistol that is suitable many different disciplines and demands, such as left-, right- and two-handed shooting (for example BDS variable distance) The grips are fixed from below and the adaptors are included.