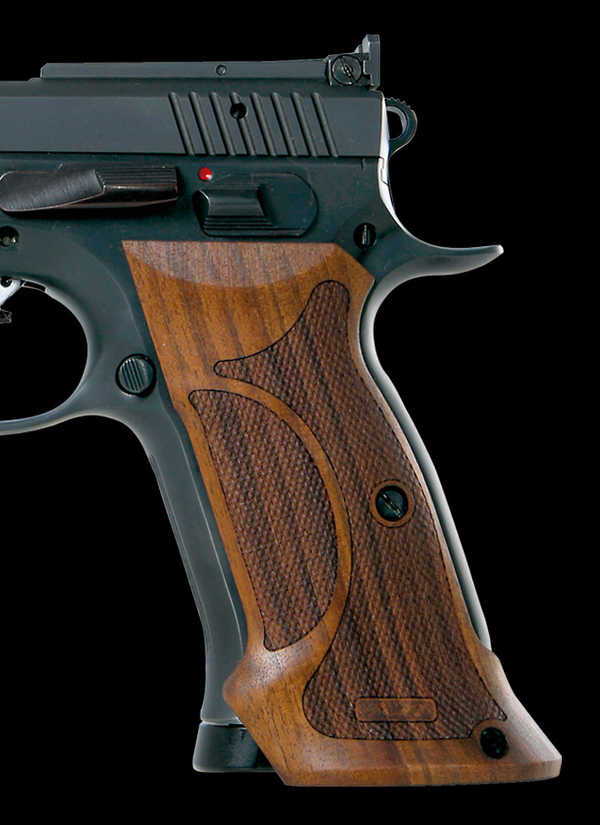 "The Master's" for PPC 1500 / Bianchi Cup
symmetrical
ergonomic form
extended version with shelf for the little finger
In the last few years right, left and double handed shooting  disciplines have steadily increased in popularity. Developed in response to these special demands, these grips offer the highest degree of comfort. The shooting hand and the supporting hand find the optimal position through the pronounced ergonomic moulding and extension below. Experienced shooters are winning more and more national and international titles with these grips.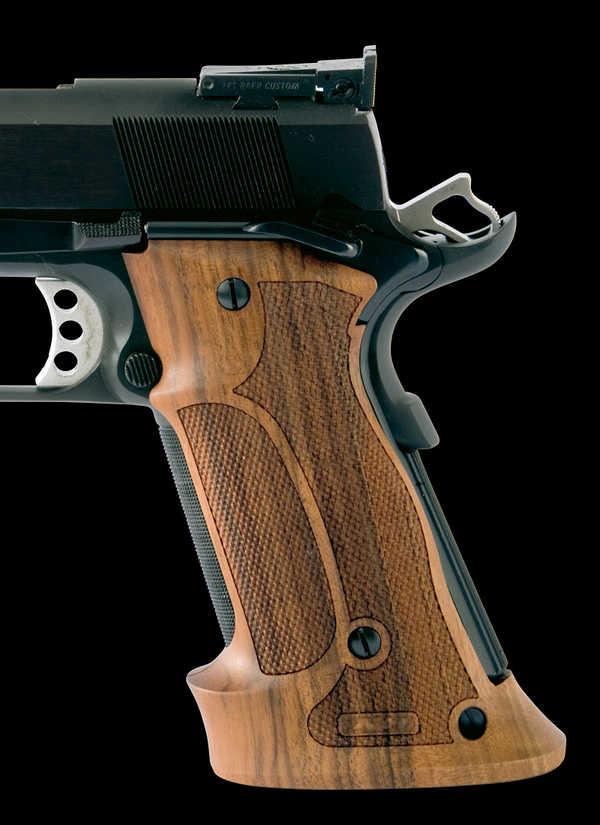 The Master,
extended with shelf for the little finger
Originally developed for the Bianchi Cup, these grips have a
distinctly flared form and moulding in the lower area, thus offering better purchase for the second hand. The palm swell and Rhomlas® surface are an additional help. The extension also acts as a lever against muzzle jump, which eases renewed target acquisition. Please check the frontal radius at the edge of the frame grip (10 or 14 mm, see FAQ) before ordering.
The Master II,
extended with slight shelf for the little finger
These grips are a further development of the very popular PPC /1500 / Bianchi Cup Master grips. They offer all the advantages of the Master, but the shelf for the little finger is somewhat reduced and opened in front, which makes the magazine easier to reach. This also gives the grip a more elegant form.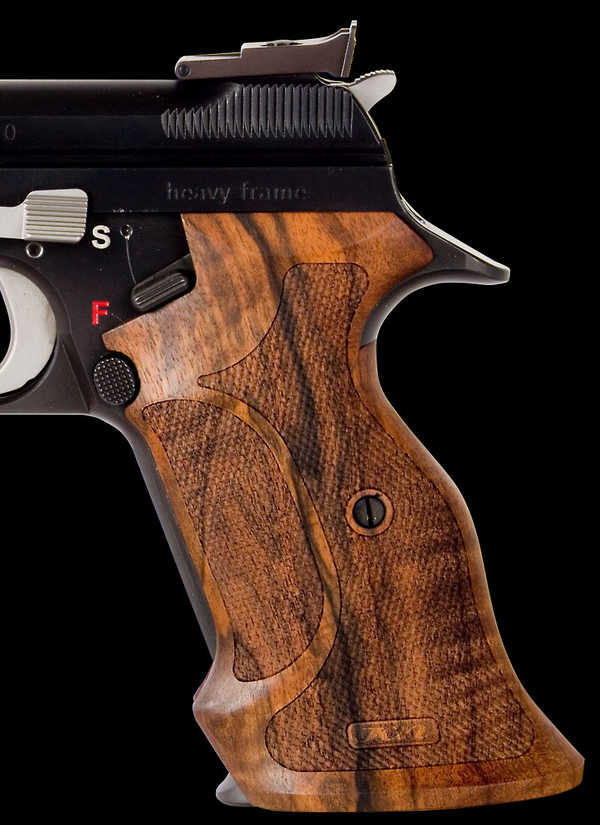 Sizes
Beside the standard size L we are offering medium sized grips for several guns, which will work fine with hand breadths between 90 to 90 mm and extra large grips, which we work fine with hand breadths.