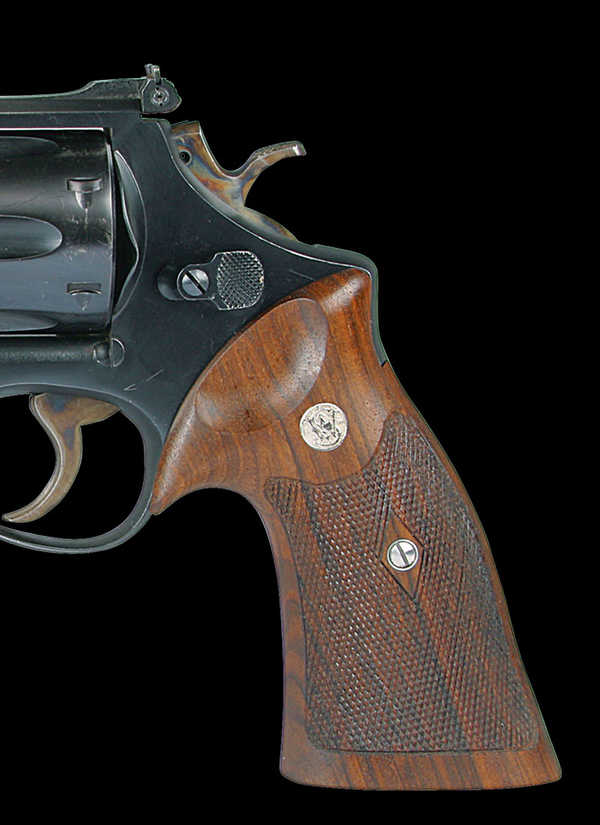 Replica grips for revolvers
We are often asked to produce replica grips for older revolver models, in conformance with original designs. These grips are produced on a limited edition basis. They may also fit newer models so long as the frame tolerances have remained the same. For collectors of fine handguns we have created several classic style grips in traditional design from premium quality woods. These grips are made in limited series with close attention to detail to grace your firearm and return it to its original appearance.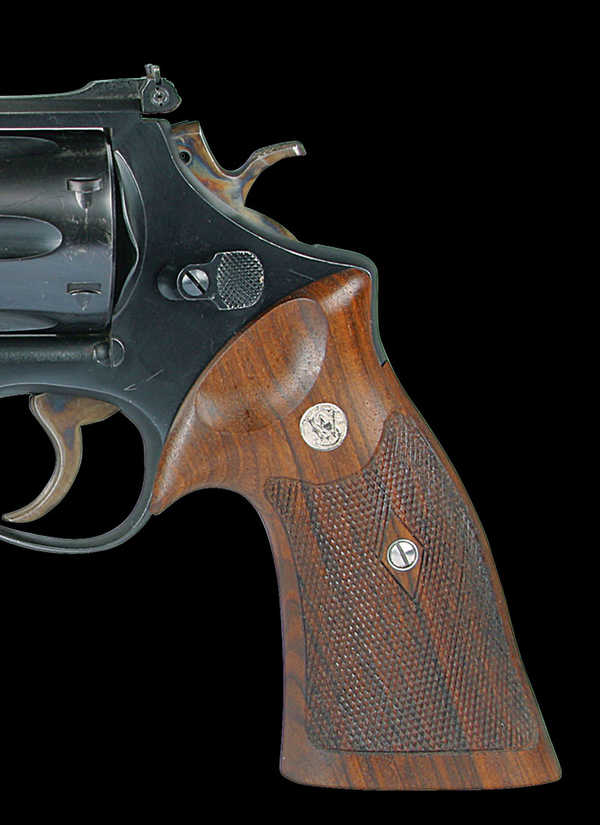 The classic S&W Coke bottle grip
We have re-created this timeless classic of the original Coke bottle grip of yesteryear. Now collectors and enthusiasts will be able to restock their revolvers with a premium version of the most sought-after S&W grip. The grip is made of top-quality walnut and is hand chequered. The grip screw is a stainless steel,double-headed design.
S&W M&P K-frame round butt grip
The history of one of the most successful revolver designs of all times, the Smith & Wesson Military and Police, began in 1899 when S&W began to manufacture its Hand Ejector model. One of the first models had a grip like this. Nill Grips produces these high-quality hand-chequered grips in walnut with an oiled finish in a special production run.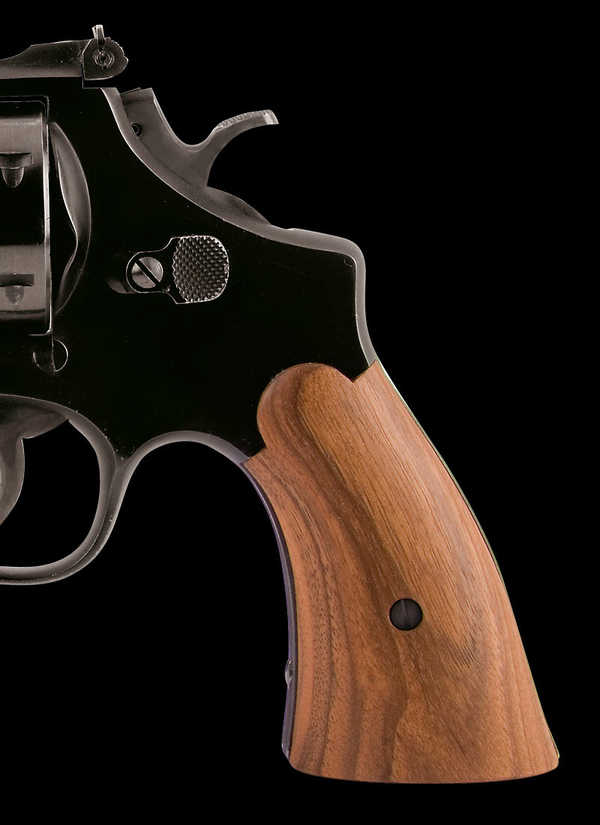 S&W N-frame square butt grips
The history of the S&W N-frames began in 1908 with the introduction of the New Century Hand Ejector revolver. These revolvers were equipped with very slim grips. They were typical of that era of single action revolvers. Thanks to a special production run we can now offer our customers these grips again.
Extended XL versions
On request we can also offer grips that are extended by 13mm. These grips are especially suitable for users with larger than average hands.
Ruger NEW Vaquero
For the future we are planning to enlarge our product line with grips for the Ruger New Vaquero. Please sign in for our newsletter in order to be informed about our latest news.