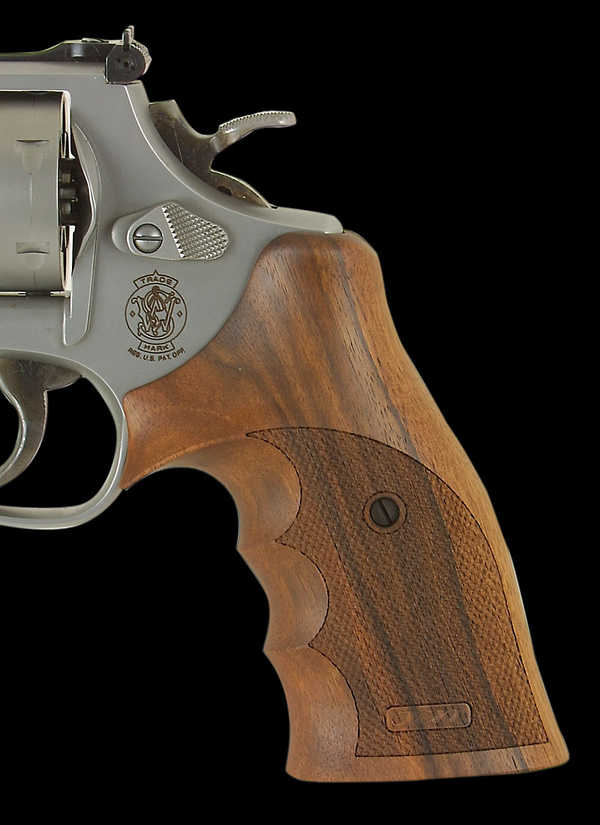 Replacement grips
with closed back for revolvers
symmetrical
with finger grooves
square butt grip
round butt grip
thumb rest for right-handed shooters
thumb rest for left-handed shooters
These grips are the foundation of all ergonomic grips later developed by Nill, and
they have been steadily optimised over the years. The closed back strap makes them
ideal for average to long hands and when shooting in the single action mode the
distance to the trigger is improved. The positive-fit moulding follows the anatomy of
the hand and the finger grooves increase the contact surface of the fingers.
Thanks to the somewhat broader and rounded upper closure, even shooting
heavier loads is a pleasure. We recommend a smooth grip for calibres of .357
magnum and over. It allows for a slight rolling of the firearm in the hand so that
the recoil energy is better absorbed.energy is better absorbed.
With finger grooves
Nill grips for right-, left- and double-handed shooting are very popular with shooters. With their flared form and square butt basis (the lower, rear moulding) they are ideal, in balance and appearance, for 5-6½-inch revolvers.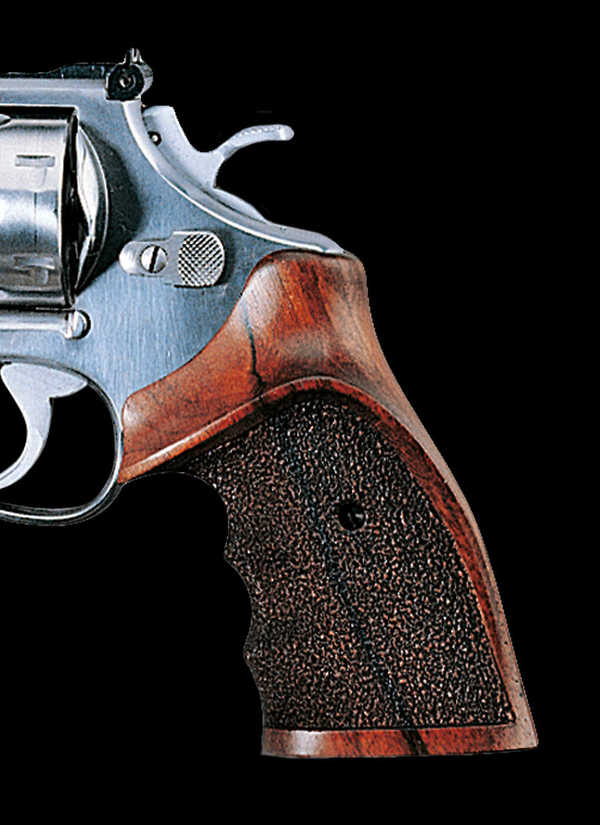 With finger grooves and thumb rest
The thumb rest provides additional leverage and prevents a toolow
hold on the grip when shooting heavy revolvers. These very
popular grips are for single- as well as for double-handed target
shooting. Unfortunately, because of the thumb rest, speedloaders
cannot be used.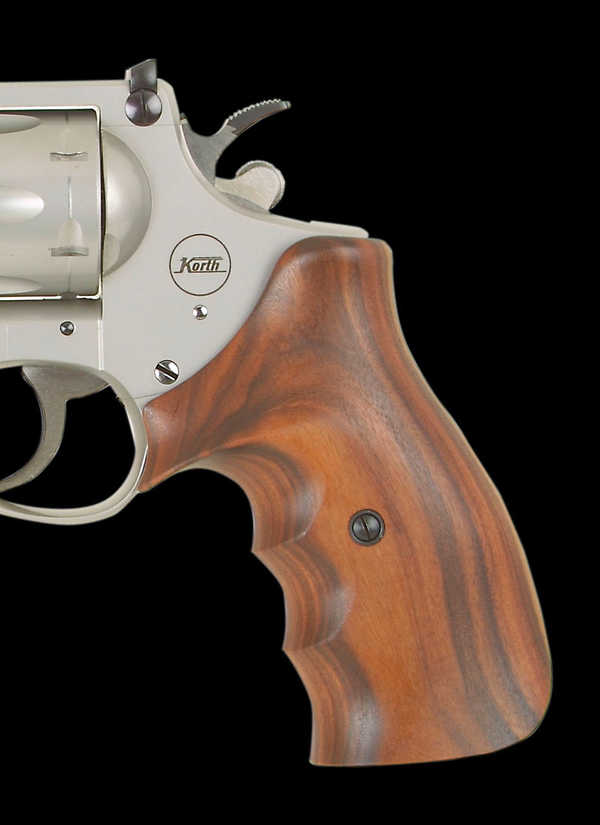 Rounded back
The rounded backstrap area positions the revolver in a slightly steeper angle in the shooters hand. Together with the fingergrooves the shooter is able to effectively grip the revolver even with extreme recoil conditions. This grip is best used on short barrelled revolvers and is very comfortable when shooting with right, left or two handed shooting positions and accommodates speed loaders. Available in smooth, stippled or partially finished with Rhomlas®.